Yuma Dental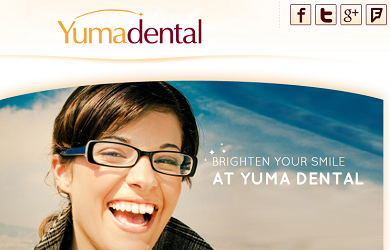 Client Location: Mechanicsburg, PA

Project Type: Wesite redesign, Website maintenance
Cam-Tek Systems sells remote IP surveillance equipment to customers in the Mid-Atlantic states.
Their previous website showed only a small number of services with a minimal description. The new site displays every product the company carries, offers extensive descriptions of those products, and reflects the modern focus of the company much more effectively.
Cam-Tek took advantage of the 30 days of free maintenance we offer all of our website designs. This ensures a timely launch and offers some insurance that if your site needs change post-launch we can accommodate them.
We continue to do website maintenance for Cam-Tek whenever they need to update their site.
Cam-Tek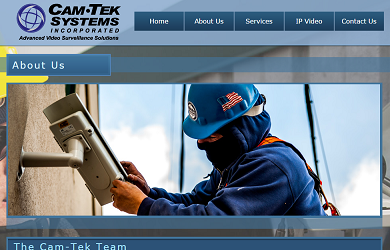 Client Location: Yuma, AZ

Project Type: SEO, Wesite redesign
Yuma-Dental is a dental office in Arizona.
Their customer base includes residents of the greater Yuma, AZ area and visitors who travel to Arizona during the winters. We aimed to create a site that is simple and easy to use, but still includes all of the information that potential and current customers need.
The search engine optimization for Yuma-dental is very localized. Since their office only serves the local area, localized terms bring in relevant traffic and reduce wasted time. Most of the keywords we target have "Yuma" in the title (for Yuma, Arizona).
R.J. Potteiger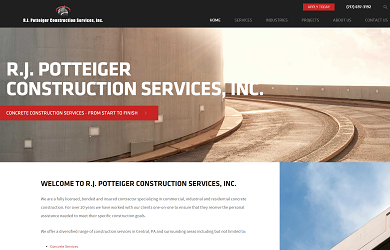 Client Location: New Kingstown, PA

Project Type: Wesite design
The R.J. Potteiger website design appeals to the company's customer base: commercial and industrial real estate developers.
We researched the demographic that the site should cater to and designed the site accordingly. You can see a business-like color scheme, many pictures of commercial and industrial buildings, and other information that's relevant to the customer base.
We also designed the R.J. Potteiger logo. It's high-impact, recognizable at any size, and modern.